Explore Model
All-New Hyundai KONA Hybrid in Warwick Warwickshire, Stratford-upon-Avon West Midlands
Electrify your journeys with the All-New KONA Hybrid's perfect blend of electric and petrol performance. The self-charging technology starts and moves off silently on electric, booting up the petrol engine at higher speeds and under heavy load. The all-new KONA Hybrid seamlessly blends futuristic design elements with the practicality you'd expect from an SUV. Its EV-first approach is evident in the clean, distinctive front end and aerodynamic flowing lines. But despite its futuristic appearance, it never forgets its SUV roots. Boldly sculpted wheel arch cladding incorporates the headlamps and taillamps, reinforcing its dynamic styling.
The all-new KONA Hybrid boasts the latest in connectivity technology, providing drivers with a seamless and enjoyable driving experience. From navigation to entertainment, the all-new KONA Hybrid keeps you connected like never before.
Design
One of the standout features of the all-new KONA Hybrid is the Seamless Horizon Lamp, which arches elegantly across the entire bonnet. This design element not only adds to its futuristic appeal but also enhances its dynamic road presence.
Drive
The hybrid powertrain switches from electric to hybrid propulsion seamlessly, with 141PS/265Nm of torque on tap. It's smooth and refined, with Lane Keep Assist and Lane Follow Assist standard for safe motorway journeys.
Practicality
To provide maximized living space, the all-new KONA has evolved to grow wider and longer without sacrificing its iconic design identity. This means more room for passengers and cargo, ensuring that every journey is comfortable and enjoyable.
Living with it
The all-new KONA is the first Hyundai to feature the new Connected Car Navigation Cockpit, which allows Over The Air (OTA) software updates for every system in the car. This means you always have access to the most up-to-date features and enhancements.
All-New Hyundai KONA Hybrid Interior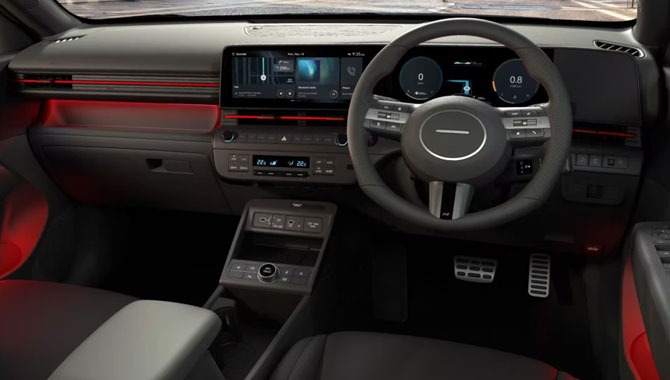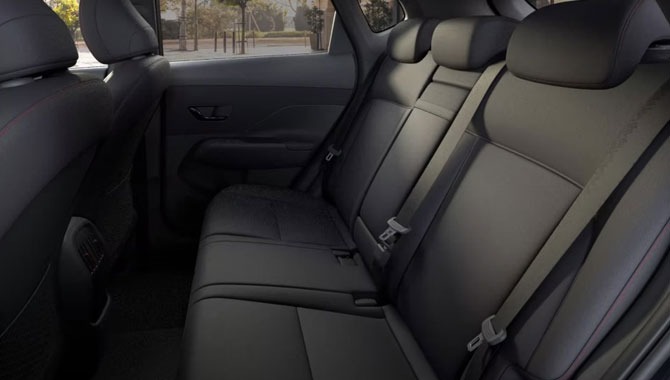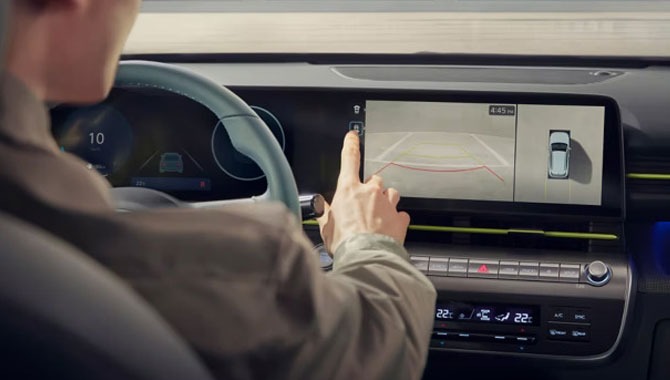 All-New Hyundai KONA Hybrid Colours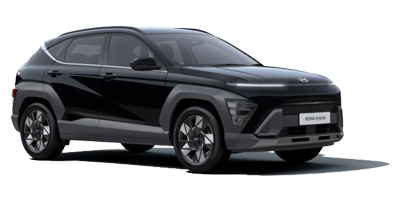 Abyss Black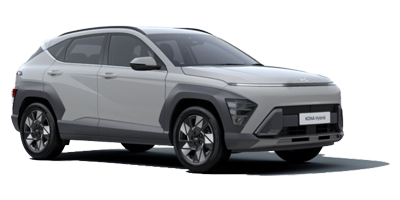 Cyber Grey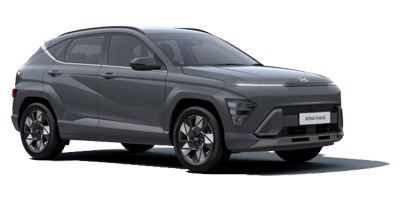 Ecotronic Grey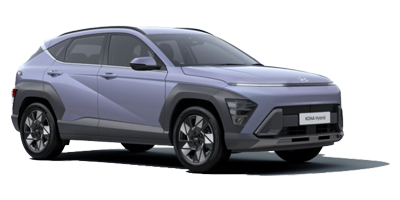 Meta Blue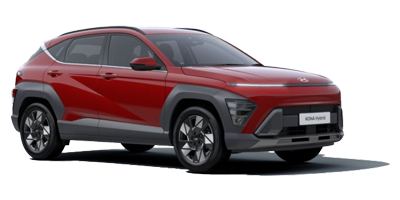 Ultimate Red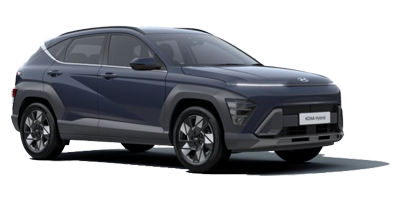 Denim Blue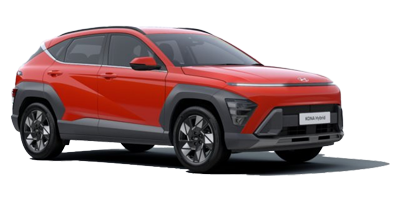 Soultronic Orange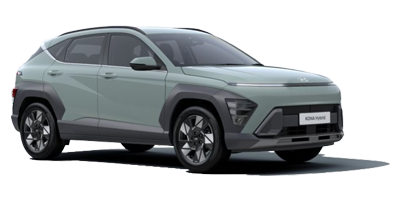 Mirage Green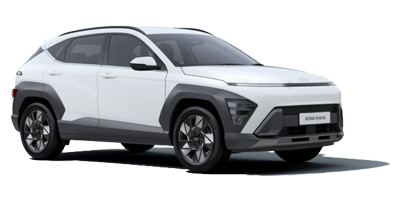 Atlas White